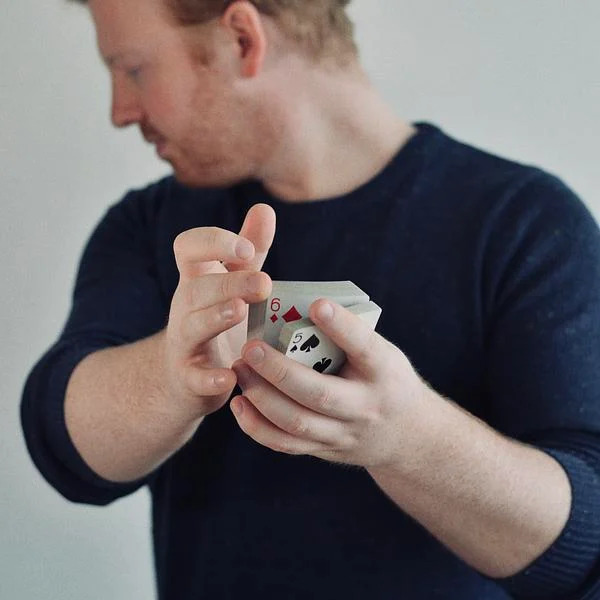 A unique membership for Magicians
Each month I'll be sharing TWO of my greatest effects with you.
There are currently 11 Tricks in the membership.
Join Now for only £10+vat and you will learn:
The Knowing Principle ˗ THE fairest and most fooling Impossible card location
The Bet ˗ One of my absolute favourite go-to card openers!
Drunk Prediction – A close look at an underused and deceptive card switch by Ed Marlo and a casual routine using it.
Pinned Prediction – A Do As I Do flavoured card match routine using two packs. Simple but fooling.
HC On the Fly – A hands off card force with limitless applications using a borrowed shuffled deck.
Stopwatch Shuffle – An impossible ACAAN where everyone shuffles the deck before the card and number are generated. Special thanks to my friend Ollie Mealing for letting me tip and teach his core effect here.
Cross Cut Considerations – My personal handling of one of the best card forces of all time.
INSTINCT – A 'hands off' style trick whereby the spectator blindly cuts to a random card that they are then able to somehow know using instinct. This is a direct piece of hard hitting magic/mentalism that's simple and easy to do.