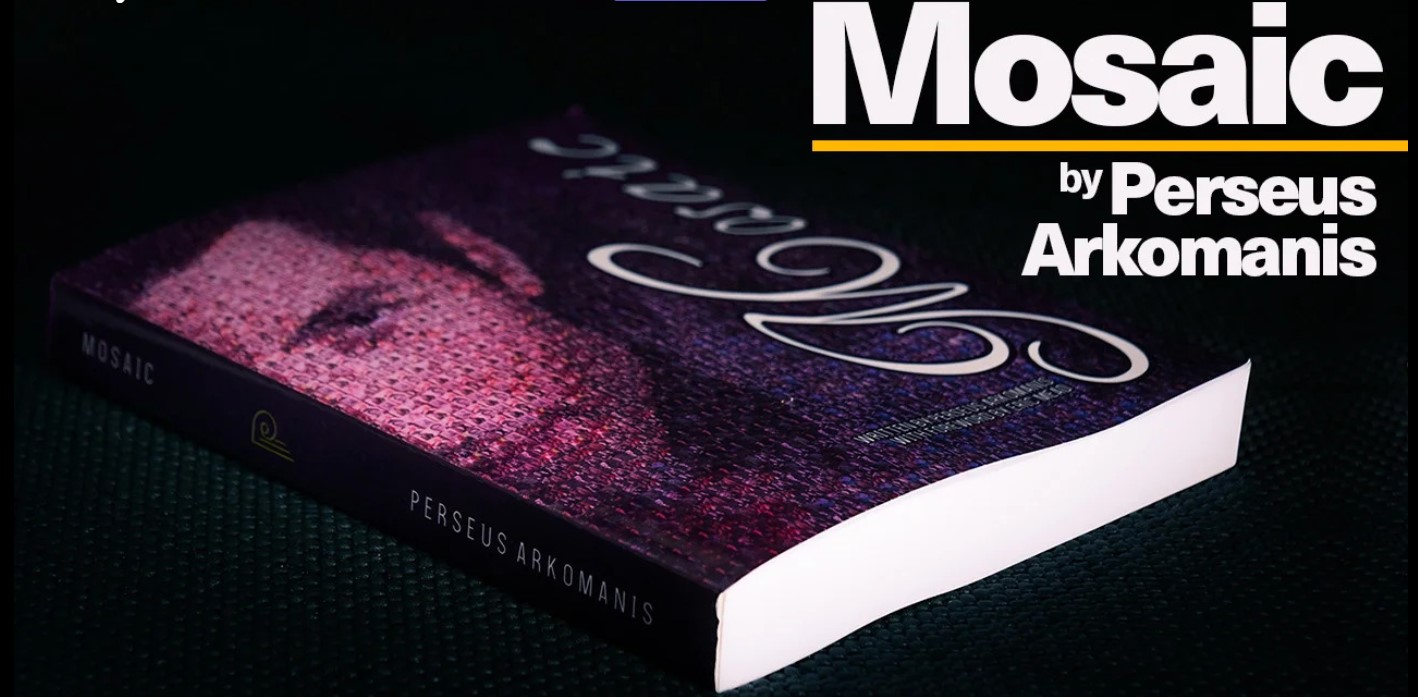 A culmination of his life's work, Mosaic is an absolutely incredible collection of magic and theory from the fabulous Greek magician Perseus Arkomanis.
Known originally for his amazing downloads released with Ellusionist, this 527-page paperback book (yes, you read that correctly!) contains over 30 items that Perseus has decided to share with the magic community.
FOREWORD WRITTEN BY ERIC MEAD!
Here are several examples…
COUPLES: A sandwich effect where two partners (represented by a King and Queen of Hearts) locate that "Magical Something" that they are looking for (communication, balance, safety, etc.) in the form of a selection.