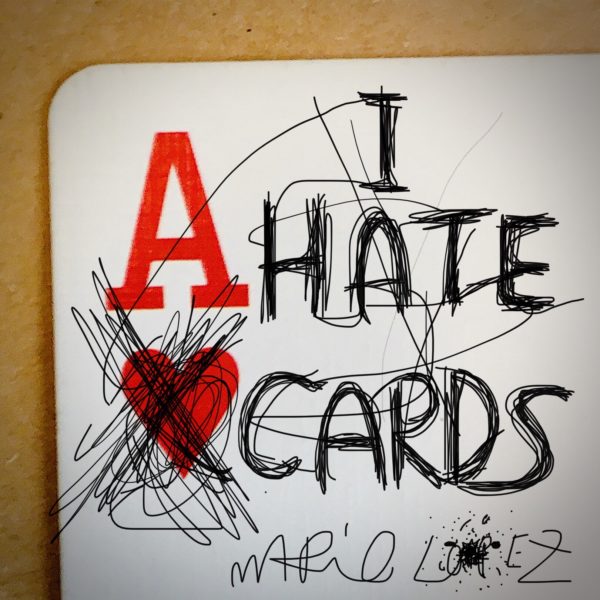 "After love, the sweetest thing is hate." Henry Longfellow
We invite you to contemplate a story of hidden love, the result of a relationship between one of the magical elements par excellence and an excellent creative mind.
Mario shares with us his unfiltered card-magic material. Ideas, routines and concepts, brilliant and not so brilliant ,looking for someone to give them love.