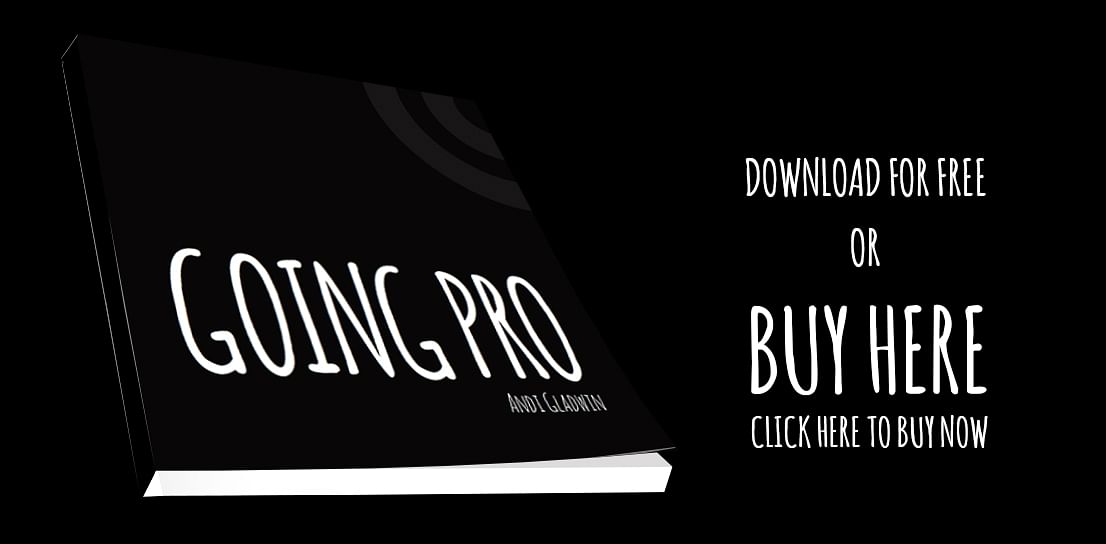 Vanishing Inc. cofounder Andi Gladwin has done something many magicians spend their whole lives dreaming about: he quit a good, secure job in the tech industry and followed his dream to become a professional magician. Going Pro will show you how to safely, happily make your hobby your career. Learn from someone who has already successfully transitioned to the world of performing, and avoid the mistakes you might otherwise make. It's all there, in a concise, attractive, 82-page essay collection.
Seven years ago Andi left a well-paying job in the tech industry to become a professional magician. Since he made that decision, he has performed on several high-profile television shows, grown one of the largest magic brands in the world, and appeared at hundreds of events around the globe.
Going Pro is a first-person account that is part business, part story, and part motivation. You'll learn the benefits of going pro, the reasons you shouldn't quit your day job (right away) and then the exact business techniques Andi used, from bootstrapping to gathering a "team" (and he doesn't mean employees). Among many other important topics, he will convincingly argue against the popular advice, "fake it till you make it." This isn't a book full of tired business-speak, but instead a focussed, modern look at the hardest decision any professional magician has to make. Along the way, you'll also learn from Roberto Giobbi, Eugene Burger, Chris Cox, John Archer and more on how they left their successful careers to become full-time performers. Like Andi, each have their own interesting stories to share.