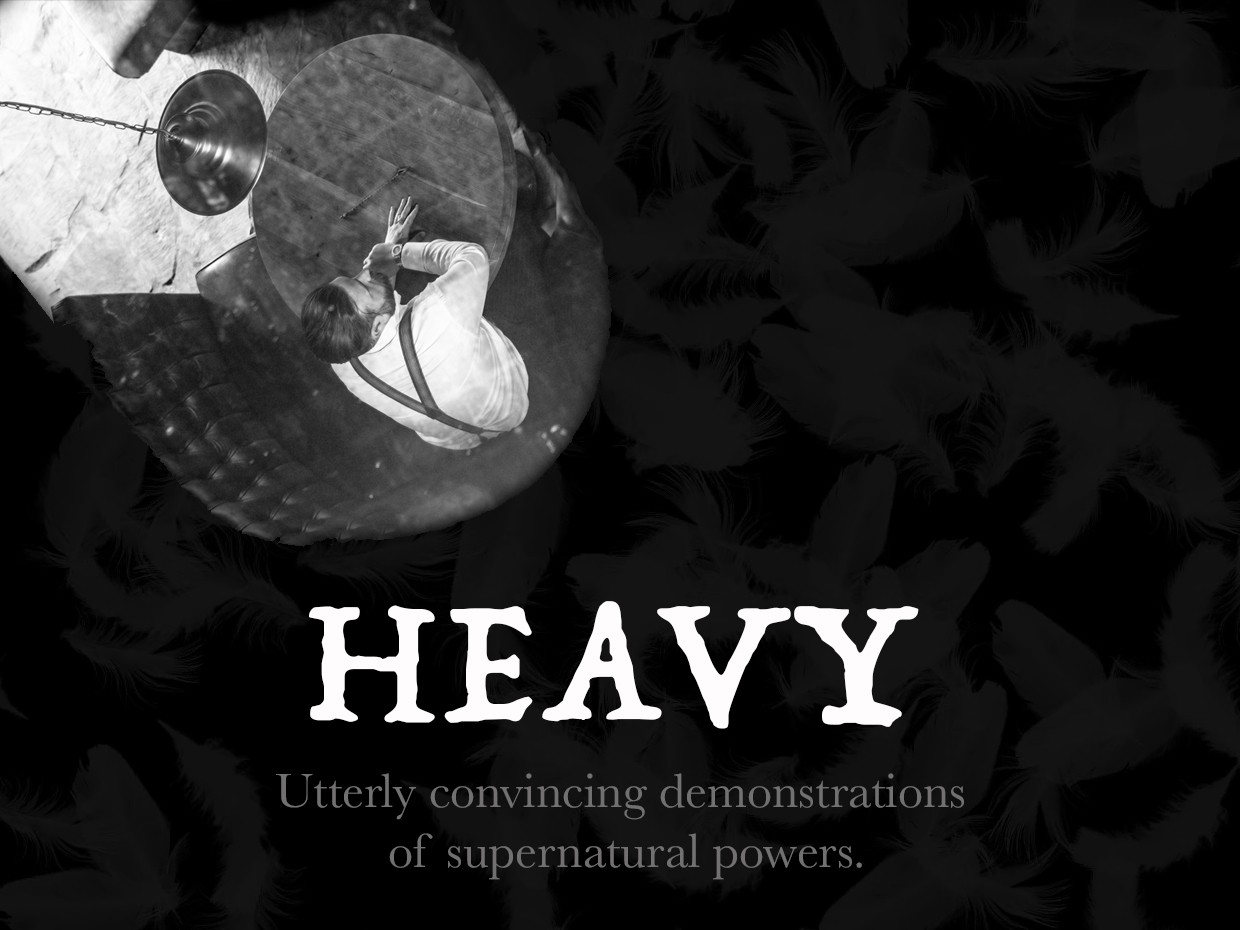 Please note: Jermay "Pro-Line" products will not be available anywhere else, ever.
Heavy is the first in the "Pro-Line" series of releases. It is a collection of 3 professional performance pieces as well as a utilitarian theatrical framing to performing in close up settings that transforms the experinece into a miracle for your audience and a special bonus item!
The manuscript focuses on demonstrations that produce an utterly convincing experience of a bold supernatural claims. This is material that could be used to create a following of true believers. In the wrong hands it could be the beginning of a psychic cult. This is material is artistically and ethically challenging in its themes and premises but paradoxically simple and straight forward in mechanism and execution.
When we say heavy we mean heavy…Heavy like having a spectator actually feel the exact location of a negative thought inside their own mind and then feel it being literally pulled from the inside to the outside allowing them to move forward free from the painful memory of their past. This is a demonstration that can be presented in platform setting but is best used as a one on one experience for a special participant.
Heavy like presenting an utterly convincing demonstration of healing your audience members emotional and psychical pains and illnesses with nothing but the power of your mind. This is a totally prop free platform demonstration in which three people are instantly cured of pain and illness in a staggeringly direct fashion. It uses no pre-show work, no stooging of any kind and requires only three chairs and your voice.
Heavy like demonstrating your supernatural power to cause your body temperature to rise to a staggering high, proven with a miraculous and straightforward test of your power. This is suitable for close up performance as well as platform performance and is a visual and psychological powerhouse.
Download : *for Download Link you must Join to VIP Section