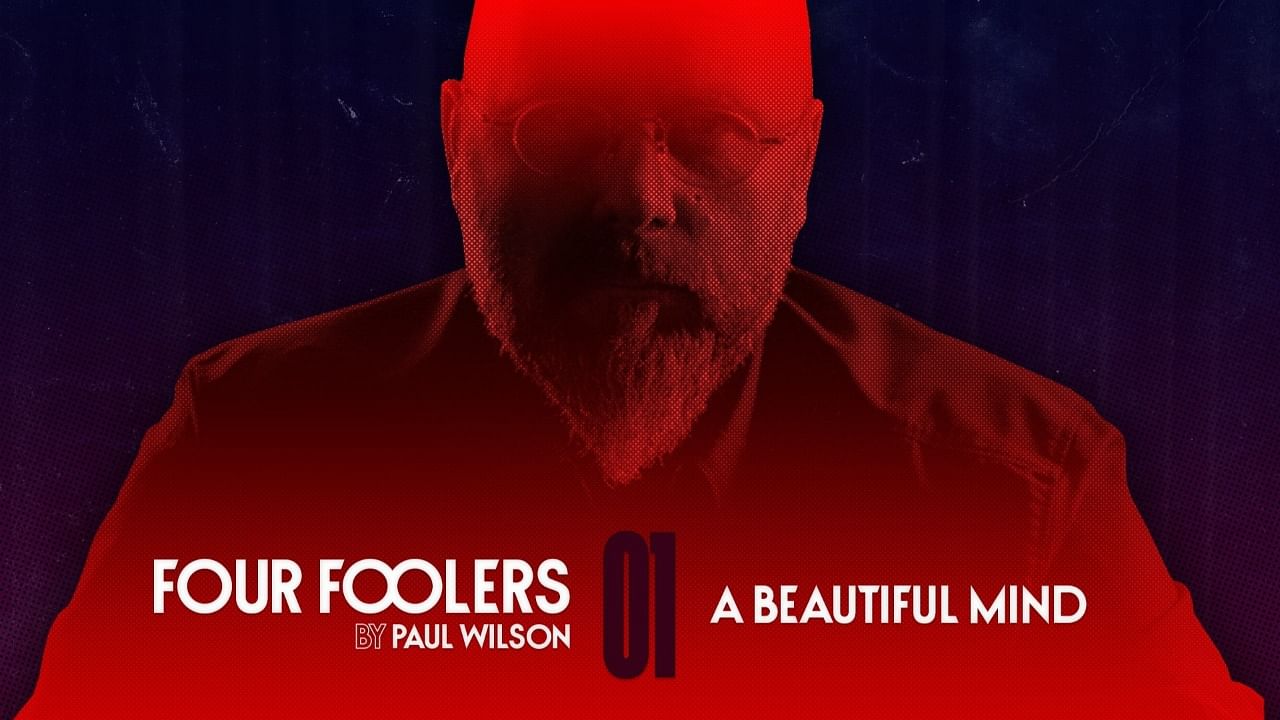 A wildly fooling triple prediction that knocked our team on their butts. Just watch the trailer to see Andi blown away on camera.
"Beautiful Mind" is an amazing card magic download offered as part of the special "Four Foolers Paul Wilson Download Bundle". You can get it separately, or save 60% by grabbing the bundle deal available only at Vanishing Inc.
You start with a prediction card under your card box. Another playing card is then placed face down on the table before the spectator is asked to name a card. You turn over the tabled card and…you were close, but not perfect. They said Ace of Spades, but you had the King of Spades.
This is repeated. They say Queen of Hearts, but your tabled card was the Queen of Diamonds. Close again…but still not correct.
You try one more time. You table a card and they name any playing card. Three of Clubs. But, you don't want to look just yet. Instead, you turn over your prediction card. Written on it is three things: 1) Off by one 2) Wrong suit and 3) Perfect. The first two make sense. But what about the third thing? The tabled card is then turned over to show a perfect match: the Three of Clubs.