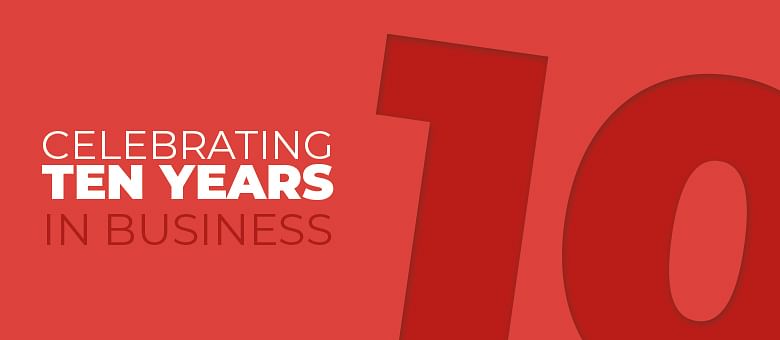 To celebrate our tenth birthday, we have picked out ten downloads, each one special for a different reason, for you to enjoy. $50 of amazing magic for free!
This is our gift to you. A small thank you for being a part of our journey over the last ten years. We've had the time of our lives and we cannot wait for the next ten years!
Reswindled by Caleb Wiles – It all started here! We kick off with our very first Vanishing Inc. Artist, Caleb Wiles, doing a trick that we STILL consider to be the very best "Reset" routine ever created. It was one of our first downloads, and now it's yours for free.
From the Center– from Andi's GAMBLE download. This unusual take on a center-deal demo (no actual centers required) has a novel premise and is sure to impress anyone who loves gambling mateiral.
A Lady Up My Sleeve from Giobbi on Garcia – An excerpt from one of our favorite and most overlooked products. We asked Roberto Giobbi to revisit the work of Frank Garcia–to talk about the man and the material, and teach highlights from his repertoire. This is a shining example.
Pelikaan's Hole Change – Peter Pelikaan is THE master of packet trick magic, so we're giving you a packet effect in which we were COMPLETELY fooled. We think you will be, too.
Grade A Choice by John Guastaferro– John G is one of our favorite creators to work with. He exudes a calm, kind, and fluid demeanor, and his magic is always exceedingly smart and refined. This is one of our favorite routines by John.
Continue reading 10 Year Anniversary Download Bundle by Vanishing Inc