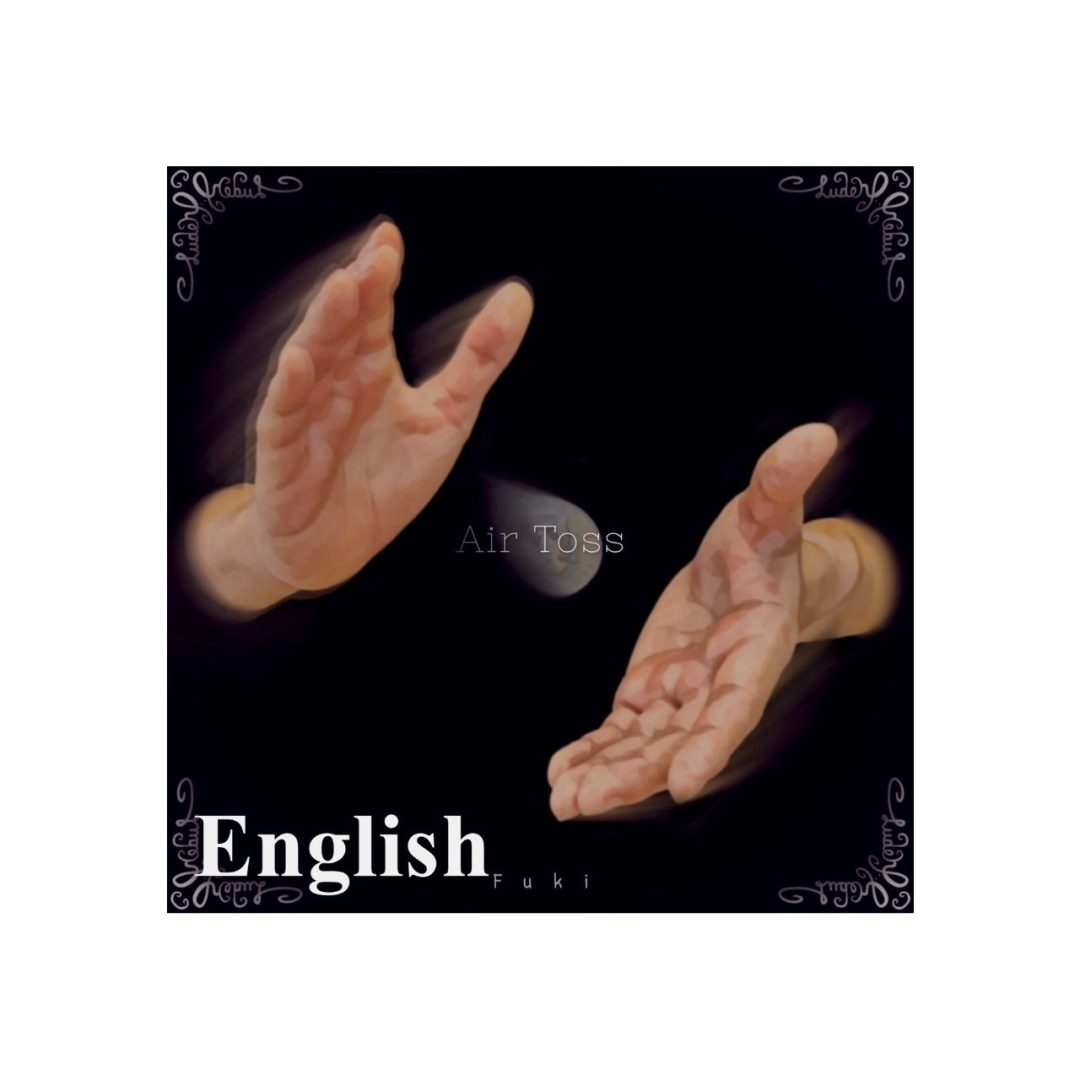 "I'm glad I published this move.
When Fuki first showed the 'Air Toss' to us for the first time, this is what I thought.
Air Toss is the perfect combination of the impossible and the beautiful.
In order to achieve these two elements in a physical phenomenon, it must be a 'reasonable action'.
It is well worth it just to learn these details."
– Mott-sun
"This is the best coin vanish out there in my opinion!
It's the cleanest and most direct!
This is exactly how a coin vanish should look like!
The explanation from Fuki is clear and precise.
But in like all of his projects, the real gem doesn't lie in the trick itself, but in all the finesse that comes along with it!"
– Aviyap
'Vanish a single coin beautifully and very cleanly make it appear.'
Achieving this with NO GIMMICKS is the goal and also the desire of those who love coin magic.
The peak of One-Coin Routines!
Here is my answer. Enjoy!!
– Fuki (CoinLudens)
———-Contents———-
AIR TOSS
LEVEL ★★★★☆
It is as if you are playing with an imaginary coin.
After a complete vanish, a coin suddenly appears as you play with the air.
Don't Blink!
-Mott-sun's Palm
A palm invented by Mott-sun.
With your sleeves rolled up, you can show both the fronts and backs of your hands.
Provides detailed tips and advice from multiple angles.
‐Wiped Vanish
A vanish that maximizes the use of Mott-sun Palm.
A vanish that uses Mott-sun Palm. You can show it more clearly.
‐Toss Toss Production
The coin unnoticeably materializes as you throw the imaginary coin between your hands.
-Training Method
How to practice improving the consistency of surface movements and secret moves.
ROLLING VANISH
LEVEL ★★★★☆
An elegant vanish from a coin roll.
You can vanish the coin without any discomfort.
-Rolling Vanish
A fake-pass from the coin roll and a way to bring it to Mott-sun Palm.
-Flowduction
Just by holding up your hand from both empty hands, a coin will appear in your palm.
RAVEN VANISH
LEVEL ★★★★☆
A work that recreates RAVEN using only technique.
The coin vanishes just by holding your hand above the coin.
The appearance of the coin is also beautifully done.
‐Raven Vanish
How to vanish coins just by holding your hand over them, and how to put them into the Mott-sun Palm.
-Open Flowduction
Variation of Flowduction.
Both hands look empty until the moment the coin appears.
———Bonus Contents———–
Crazy 2 Coins Routine
LEVEL ★★★★★
Routine using two coins.
It is a very difficult routine but there are some ingenious tricks to make the disappearance and appearance of the two coins clear, such as the shuttle path using Mott sun's Palm.
This Download Link is restricted for your  VIP membership level.