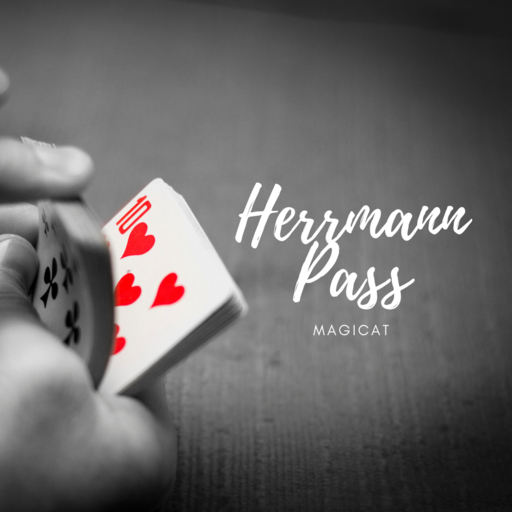 Do you use complicated methods to control the card the audience chooses?
Do you think you don't need to control all 51 cards for controlling a card?
Herrmann Pass lifts the card from the deck.
The Pass is a must-have technique to perform advanced magic tricks.
Do magic accurately.
Do Pass accurately.
The world is full of card routines.
There are various types of card passes, including the Classic Pass, Herrmann Pass, Turn-over Pass, Spread Pass, Bluff Pass, etc.
But you can't find the one that really suits you.
The Spread Pass requires certain angle.
The Classic Pass requires tones of practice.
The Bluff Pass requires bold mind.
Is there any pass that has no limitation on angles, acting skills and is easy to learn?
This request has been a void until today.
Magicat's Herrmann Pass is an exquisite mixture of Herrmann Pass and Turn-over Pass.
The magic routine is completed as soon as you add Herrmann Pass in your card trick.
Half of card tricks use the cards the audience has.
If you can control your card in a second without complicated skills, then you already have a strong tool.
How about making a card routine with Herrmann Pass?
Input a card and motion to tidying the cards. This motion only lifts the card on the top.
Input a card and motion to set it on the table. This motion only lifts the card on the top.
You can control your card with simple movement to look at the clock.
Who can be the appropriate user?
Those who want to learn the Herrmann Pass accurately.
Those who expose the trick whenever they do Herrmann Pass.
Those who want to perform the Herrmann Pass in any circumstances.
Those who want to learn the Early Bird Pass accurately.
What you get with the purchase:
1. Herrmann Pass Streaming Video link  (Korean audio and English subtitle)
This Download Link is restricted for your  VIP membership level.