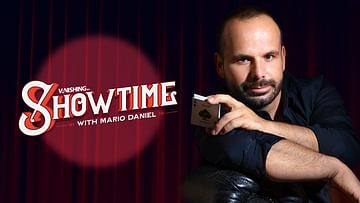 One of the best parts of our hit Showtime series is featuring such a lovely VARIETY of virtual magic shows. WIth Mario Daniel we take this to new heights, as Mario Daniel's virtual show is based in Portugal, and features audience members from all over the world.
Mario has built a state-of-the-art studio that has the appearance of a prime-time television studio, and his energetic style and offbeat material selection make this a VERY interesting show for magicians to observe. We have yet to feature anything remotely similar to this show, and it's in a class of its own in terms of production values and attention-to-detail. We look forward to seeing you there.
This Download Link is restricted for your  VIP membership level.