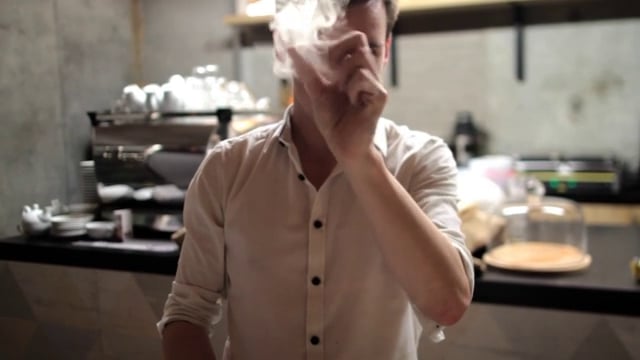 NOTE: Myst is for the serious performer and only for those 18 and older. This effect requires some set-up, and is routined to be performed once in a parlour or stage setting. Not suitable for close-up/table hopping…Unless it's the very first effect you perform.
MYST is a piece of parlour show perfection, tailored specifically for the serious performer by Henri White.
Henri is one of London's most popular magicians; by day he works in one of the world's most famous department store located in upmarket London, by night he's one of the most requested close-up performers across the city.
His professional appearances demand eery, visual, organic magic, and MYST is no exception.
Cause a drinkable bottle of Milk to immediately plume into a cloud of smoke, dissipating in front of your spectators eyes … Or use your unquestionable power to turn ice-cold water into a steaming-hot mug of h2o.