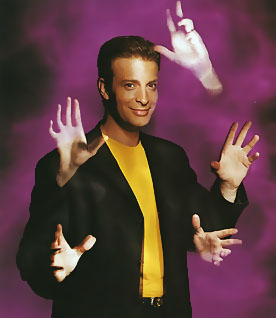 A divination effect based on an original concept: volumetric mentalism.
The magician and the spectator each manipulate an object. At the end of the procedure, the objects fit together perfectly.
Here, the viewer folds in the sense that he wants a sheet with several holes. Some holes line up and others become clogged depending on the direction of the folding of the document.
There are dozens of folding possibilities that give different results.
Once the leaf is fully folded by the viewer, the magician has predicted the number of aligned holes but also their positions.
Easy to do and very bluffing.
(Emmental, Emmenthal, or emmentaler for Switzerland, is a Swiss cheese with a hard cheese whose name comes from the Emme Valley, a region east of the canton of Bern.)
Sylvain Mirouf E-MMENTAL ٍEbook
NFO : UPLOADGiG – NiTROFLARE