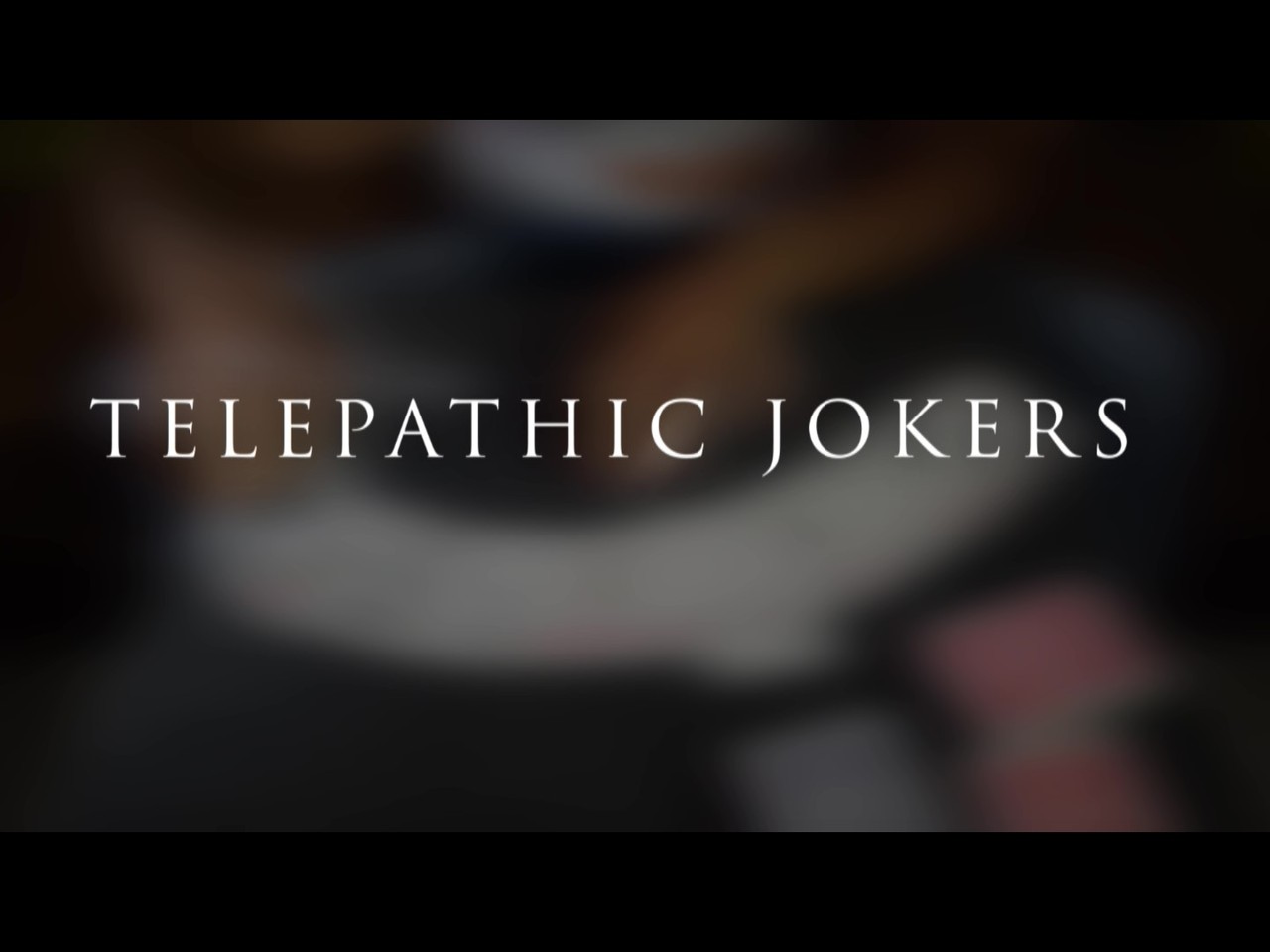 "The most powerful magic a magician can do"
– Bennie Chickering
"A beautiful piece of collaborative magic"
– Jeremy Griffith
"I did not expect that! Super powerful effect. I haven't been delightfully fooled in years. So dope!"
– Chris Brown
TELEPATHIC JOKERS is the simplest magician fooling effect you'll ever perform. No funny business, the spectator does all the work for you.
The spectator shuffles up the deck and removes one of the jokers and puts it aside. The magician places a prediction under the joker; which was placed aside at first. The spectator can then shuffle up the deck as much as he/she wants. With no switches and no forces after the deck is shuffled the prediction is met.
– Sleight of hand is not a requirement
– Easy to perform
– No switches are required
– No gimmicks or gaffs are required
– Unlimited possibilities
– Hands-Free; the spectator does all the work
– Can be performed in-person & in virtual shows
Please feel free to contact me through Email or Instagram or Facebook in the links below.
This Download Link is restricted for your  VIP membership level.