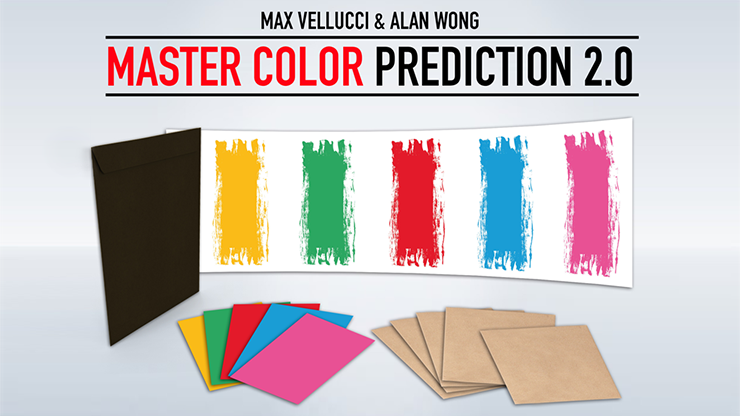 Max Vellucci's "Master Color Prediction" is a direct and powerful routine. It is a rare "grand illusion" in the world of mentalism that has been regularly performed for years by professional mentalists from around the world.
This experiment in the ability to influence the choices and behaviors of others begins by inviting five spectators to choose an envelope at random. They are then instructed to position themselves in a seemingly random order. It is a remarkably fair process. Yet, when the envelopes are opened, it is revealed that they all contain colored cards which perfectly match a sequence that has been clearly displayed on a large poster since the beginning of the routine.
Original sold only as a DVD, the new "Master Color Prediction 2.0" comes with all the props and gimmicks you'll need to perform this amazing effect. Everything packs flat, making it super easy to transport. This effect can play small enough for a parlor audience or large enough for a massive theater, making it the perfect fit for any performer.
This Download Link is restricted for your  VIP membership level.