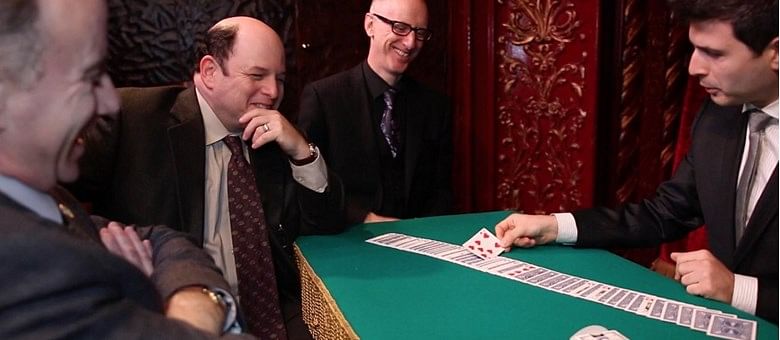 Asi Wind, one of the greatest modern conjurors, shares with us Triumph and Triumph Again, a brilliant addendum to John Bannon's Play it Straight Triumph. Triumph and Triumph Again enters the magic community offering a fresh approach to the original effect, while also providing a baffling finale.
Two spectators are asked to make separate selections- one to be placed immediately face down, the other remembered. The pack is then shuffled face-up and face-down, only to be spread moments later to show the cards have returned to normal face-down position, except for twelve like-suited cards in order! It's discovered that the card needed to complete the sequence is the one that's been on the table since the start of the effect.
A spectator is then invited to shuffle the pack themselves, and the trick is repeated to reveal the second selection of an entirely different suit. Finally, the first selection transforms into the second for a startling conclusion.
Learn in intricate detail directly from the master himself. Also as an added bonus you'll enjoy a second version (and our personal favorite), in which a failed performance turns in favor of the magician.