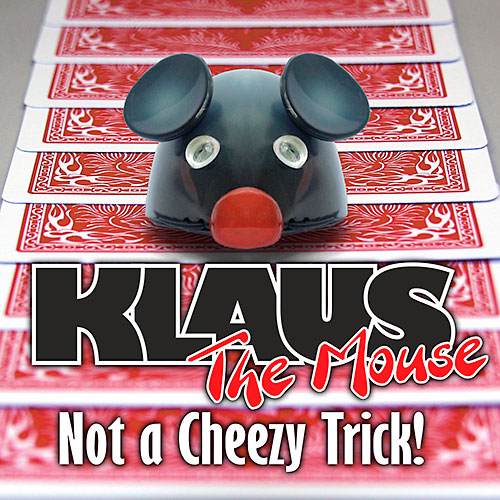 Here comes the cutest trick you ever owned: Klaus the Mouse.
Don't underestimate this effect, it is one of our best selling convention effects for over a year! Women love the mouse because she is so cute, men like the mouse because they want to figure out why it works and they have no clue.
Klaus the Mouse is a trained wind-up toy that will find any selected and signed playing card. Klaus will not only stop at the spectator's card; at your will the mouse pushes away all other cards above it! Or it will immediately kick out the chosen card from the card spread!